Information when buying a package holiday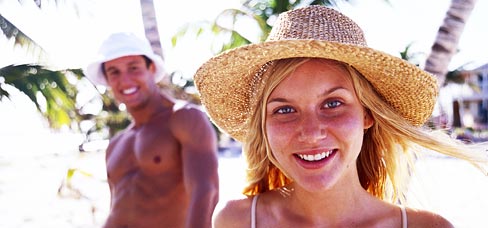 Under the Package Travel Act, we will keep EU/EEA citizens up to date on the visa requirements applicable to each destination. For more information, see the Ministry of Foreign Affairs' pages at https://www.gov.uk/foreign-travel-advice. Citizens of other countries are advised to contact the nearest embassy or consulate. If you make a booking on someone else's behalf, you must inform your travel companion about the above requirements.
You should check if you need to renew your passport or apply for a visa.
To find out how long it takes to get a visa, please contact the embassy of the country you are travelling to, in the country where you are a citizen. Remember to do this in good time, as it can take a varying length of time depending on the destination. Citizens of other countries are advised to contact the nearest embassy or consulate.
We recommend that you review your travel insurance coverage. For example, you may need insurance covering lost or damaged luggage, medical expenses, and any travel home if you are ill or have had an accident. Home insurance often also includes travel insurance. Find out what insurance to apply for by checking your insurance paperwork or speaking with your insurance company. For trips to Russia, Belarus and Cuba, a valid travel insurance certificate is needed. Contact your insurance company for more details.
If you have any disabilities, it is important that you find out what applies before departure. Contact your hotel for information on disability adaptations at the hotel and at your destination.
Be sure to review your vaccinations if you are travelling outside Europe. This is important because many countries require you to be vaccinated against commonly occurring diseases before you may enter. Information on health regulations and the requirements for different destinations can be found here: https://www.gov.uk/government/organisations/foreign-commonwealth-office
See the Package Travel Act here
Flight Network UK Ltd is covered for insolvency protection by Nordic Guarantee Insurance Company (Kista Science Tower, 164 51 Kista, +46 (0)08 34 06 60, info@nordg.se). Passengers may contact this department or, where applicable, Kammarkollegiet, Birger Jarlsgatan 16, 114 34 Stockholm, 08-700 08 00, registratur@kammarkollegiet.se if services are not provided as a result of Flight Network UK Ltd's insolvency.